Current
Host: Woman & Their Work, 1311 E. Cesar Chavez
Dates: January 15 – March 3, 2022
Tuesday, February 1st: 24 hour online screening of A Welcoming Place
Wednesday, February 2nd, 6 pm: TalkAbout: A Welcoming Place, virtual panel discussion and online reception with exhibiting artist Ariel René Jackson and special guests.
Saturday, February 19th: Professional Development Workshop
Thursday, March 3rd, 6-8 pm: Closing Reception in the gallery.
*This exhibition will be open by appointment beginning Tuesday, January 18th. You can schedule your appointment here Tuesday-Friday 10-6pm and Saturdays 12-6pm
A Welcoming Place by Ariel René Jackson is a film-based exhibition that contemplates what it might look like to forecast the welcoming status of a place. Forecasting, the artist argues, is the product of "taking temperature" which includes gathering individual testimonies throughout an area. These testimonies can be understood as shared collective knowledge and data of warnings and affirmations relative to the history of systemic violence in that place. The exhibition weaves interviews, research, image, video, animation, and sculpture to deliver a poetic visualization of shared knowledge about East Austin.
The weather balloon's purpose is to carry an instrument called a radiosonde to collect data and send it back. In the exhibition, Jackson uses this balloon as a metaphor for gathered testimonials, a cultural technology to sense and detect the climate of a situation or space. The artist repurposes the term "technology", drawing meaning from its etymological source, techne, which is Greek for art and craft. The craft in Jackson's exhibition lies in the generations of skilled observation within black and brown communities, warning each other when sociological danger is near, especially when it isn't entirely visible. Despite press suggesting Austin to be one of the top locations for black and brown professionals, the city's historically black and brown community on the east side continues to be affected by gentrification. Learn more about the exhibition here.
Temporalities – Prints and Collages by Laura Berman
Host: Flatbed Center for Contemporary Printmaking, 3701 Drossett Drive, Suite 190
Dates: January 15 – February 26, 2022
Virtual Artist Talk:  Monday, January 24th, 1pm (Zoom link, Meeting ID: 843 5271 8176, Passcode: 951001)
Schedule an appointment anytime Wednesday-Friday 10-5pm, or Saturdays 12-5pm here
Flatbed is pleased to present an exhibition by the celebrated artist Laura Crehuet Berman.  Her exhibition, Temporalities, brings together her recent monotypes and collages. Laura Crehuet Berman images that layer time, space, form, and color together. The natural world inspires her, and there is a focus on play, improvisation, and relational dynamics in her work.
Berman has created site-specific exhibitions and exhibited her print work in over 125 exhibitions at galleries and museums around the country and internationally. Her prints are widely collected and she has made commissioned work for a number of institutions. Berman has been a visiting artist and has worked as an artist-in-residence at Anderson Ranch Arts Center (Colorado), Frans Masereel Centrum (Belgium), Atlantic Center for the Arts (Florida), and Can Serrat Artist Center (Spain), among others.
Laura Berman is a Professor at the Kansas City Art Institute, where she has taught in the Printmaking Department since 2002. She is a Founding Member of the Art Brand Alliance, author of the ongoing series of artist interviews, Reflections on Color and Printmaking, and together with her husband, she runs Prairieside Cottage and Outpost, a family-friendly artist's retreat in the Flint Hills region of Matfield Green, Kansas, USA.
Her work has been featured in the books Contemporary American Printmakers by E. Ashley Rooney/Stephanie Stanish, Printmaking at the Edge by Richard Noyce, A Survey of Contemporary Printmaking, by Ehlers, Ehlbeck and Muise and the upcoming Color Theory by Aaron Fine.
She has worked with a number of fine print and commercial publishers around the world, including Pele Prints (St. Louis) where she has a longstanding relationship. Her work is represented by galleries: Long View Gallery ( Washington, D.C.), Olson-Larsen Gallery (Des Moines), and Uprise Art (New York City).  She will be returning to Flatbed this summer for a project slated to be published at Flatbed.
Host: Davis Gallery, 837 West 12th Street
Dates: January 15 – February 26, 2022
Opening Reception: Saturday, January 15th, 2022, 4-7 pm (By appointment only reserve your spot here)
Exploring subtext with polka-doted domesticated florals hiding deconstructed cowboys, lenticular eye-candy of blended dualities of western icons, along with a bit of modulated folded paper quilts incorporating text itself, Paperback Rodeo is the visual stampede ofthe latest creations by B Shawn Cox.
Also Featured
Impossible Things & The Peacemakers 
Window Dressing XVI: Imprinted – Expanded: John Punch by Brent Pheto
Host: ICOSA Collective Gallery, 916 Springdale Rd, Bldg 2, #102
Dates: January 14 – 17, 2022 (Exhibition is viewable 24 hours/day)
Opening Reception: Friday, January 14th, 2022, 7-9 pm
For the past two years artist Brent Pheto's Imprinted series has been utilizing relief monoprints as a vehicle for narrative. Printmaking's replicative nature is invoked to demonstrate how the past recurs in the now. A printstallation activating the entire window space, Expanded: John Punch is the artist's first dimensionally immersive piece in the series. The visual aesthetics of game design place the viewer in the position of the titular character. One must then consider the implications of the limited choices laid out before them. This exhibition is part of PrintAustin's yearly celebration of print based artworks.
About the artist: Born in a Multiracial household in the Washington, DC metro area, Brent Pheto's first interaction with active racism was when he was told, "I dont want to sit next to you, you're a nigger", by a white girl on a school bus coming home from elementary school. His second meaningful interaction with white supremacy was when he was looking up what it meant to be Mixed Black on Yahoo and found passages from the first edition Kloran, or what's known as the first KKK guidelines. These instances shaped Brent's understanding of how America, and, more broadly, the world viewed him. His artistic life began to take form while playing in a punk band, where he listened and studied (or, as much as a teenager could) to bands like Black Flag, the Dead Kennedys, Rudimentary Peni, and Bad Brains. These musical influences brought on a love for the DIY ethos, as seen on the album art of the bands. Later on, while attending the School of the Museum of Fine Arts, Brent explored many art mediums, as well as philosophical concepts, political and social ideologies within his work. After graduating, he moved from Boston, MA to Austin, TX, where he currently resides and continues to create art and explore concepts pertaining to American life and identity.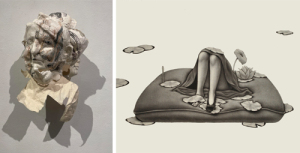 Host: Wally Workman Gallery, 1202 West 6th Street

Dates: January 8 – 29, 2022
In conjunction with the city-wide printmaking festival PrintAustin, we are excited to present a show with Korean artist Jihye Lim and Texas artist Laura Post. Lim and Post both employ a surreal use of the figure. Post's sculptures combine various printmaking techniques with cast handmade paper to expand the boundaries of the medium of print and redefine ideas of portraiture. Lim's exquisite mezzotints explore ideas of rest, depicting the figure physically becoming one with objects of leisure.
On the Streets of Austin II | "Reflections"
Host: Artworks Gallery, 1214 W. 6th Street, STE 105

Dates: January 8 – February 12, 2022
Opening Reception: Saturday, January 8th, 2022, 2-5pm
The exhibition is the culmination of the "Street Photography and Documentary Portraiture Workshop" conducted by Tom R. Chambers at the Precision Camera Education Center in Austin, October 9, 2021. He covered the history of street photography, discussed Masters' photographs and his photographs, and discussed the street environment and documentation concepts/strategies. The participants made photographs on the streets of Austin based on classroom discussion, and then returned to Precision Camera to critique and select their images for the exhibition.
Chambers states, "For a first-time approach on the streets of Austin, the participants did very well. Street photography is not an easy genre, if you take into account that it requires the introduction of the human element as it relates to: environment, evaluation/assessment, activity (movement), timing ("decisive moment"), juxtapositions, foreground/background relationships, light play/shadow play (lights/darks), contrast, camera position (angle of approach), perspective, shape/form, geometry, depth-of-field/focal range, repetition, symmetry/asymmetry, oddities ("strangeness", "breaking of the norm"), anachronism, cultural (other) contrast, etc."
The Artist's Studio, Alex Renbarger
Host: ICOSA Collective Gallery at Spellerberg Projects, 103 S Main St., Lockhart, TX 78644
Dates: January 7-28, 2022
Opening Reception: Friday, January 7, 6–9 pm *Gallery capacity will be limited and masks required at all times
Gallery Hours: January 14, 6-9pm and exhibition is viewable 24 hours/day or by appointment
ICOSA Collective and Spellerberg Projects are pleased to announce The Artist's Studio by Alex Renbarger at Spellerberg Projects Main St. Gallery in Lockhart, TX.
The Artist's Studio uses a muted and minimal color palette to display a closer look at what a painter sees on a daily basis. The works start out from photographs of man-made subjects in my daily life with inorganic lines and strong sources of light. I enjoy simplifying and exaggerating various aspects in the work such as the colors, the subject, and the lighting. My lighting references Edward Hopper's work as well as the idea of how isolation is depicted and can be read as either comforting or lonely. I also play with contrasting impasto and smoother blends throughout the paintings while focusing heavily on brushstrokes. Using only the alla prima method brings up the idea of time and its constant, unrelenting nature. This relentlessness therefore continues the conversation towards the everyday life and the mundane. Showing my daily struggle of mental health and disabilities, not as some romanticized idea but of an endless fight with emptiness in the ordinary. While emptiness is often seen as something "less than" or lonely, for many who cope with mental illnesses, including myself, it can be seen as a haven. This level of self-awareness that is usually seen as a positive trait, can then be seen as a prison when battling with mental health.
These works focus on the comfort I find when I am alone with my work and even if it is only for one single moment, accepting peace that can come with the mundane. These notions have been with me all my life, following my mental health journey, and providing comfort. Now, during a global pandemic, more people's thoughts and hearts have turned toward mental health and how it seeps into the quiet moments of our daily lives. This is a time where more people are giving attention to their own mental health and this work shows the intimate view of how I, an artist, manage it.
Host: Link & Pin Gallery, 2235 E. 6th St. #102
Dates: January 6-29, 2022
Opening Reception: Saturday, January 15, 5:30-7:30 pm
As a part of the prestigious 2022 PrintAustin Festival, Link & Pin is partnering with Slugfest Printmaking Workshop (Slugfest) to present the work of Slugfest printmakers Shailee Thakkar, Theresa Bond, Alan Tull, Jill Thrasher, Carol Hayman, Tom Druecker and Margaret Simpson.
Slugfest, founded by Tom Druecker and Margaret Simpson, is a collaborative print shop open to artists who wish to create, to edition prints independently or with the assistance of Slugfest's printers. Presses are available for lithography, etching, relief printing, monotype, book arts and letterpress. Contract printing is done on a limited basis.
Host: The Blanton Museum, 200 E. Martin Luther King Jr. Blvd.
Dates: December 18 – July 10, 2022
For his upcoming Contemporary Project exhibition, Terry Allen will present a three-channel video installation and a related group of drawings, all part of the same series titled MemWars. The video presents Allen, with his wife and frequent collaborator, artist and actress Jo Harvey Allen, performing autobiographical dialogues to introduce related songs. Allen then performs the song, accompanying himself on keyboards, in front of a changing landscape image. There are nine songs in total. The exhibition reflects the artist's interest in short, evocative theatre pieces called sintesi (synthesis), associated with the Futurist movement. He sees them as "little stabs of memory," and scripts some of his own in several of the drawings, which have cues specifically for theatrical staging. Other drawings have collaged texts telling stories inspired by incidents in Allen's own life, with related imagery. Mythology, lore and metamorphosis are strong undercurrents. The punning title for the series suggests the slippery nature of memory itself: one might set out to write a memoir, but if memory is at war, what form would that take?
Host: Camiba Gallery, 6448 E Hwy 290 Suite A102
Dates: December 16, 2021 – January 15, 2022
Opening Reception: Thursday, December 16, 2021 6-9pm
Established in 2020, The Square House Project began advancing the work of visual artists of African and Afro-Latinx descent through its Black Artist-in-Residence program. The Square House Project recognizes that Black artists are underrepresented in the art world, and that dedicated studio space is key for developing an artistic practice. By implementing this residency program, The Square House Project seeks to make the valuable resource of studio space more readily available to Black artists in the Historic Black Neighborhood of East Austin.
Every year, the Square House Project offers a nine-month residency for Black Visual Artists based in Austin working in any visual media. Individuals selected for the residency receive a free studio space with optional living and local partnerships to support their next growth phase.
Troy Campa of Camiba Gallery is a supporter of the program and served on the selection committee in its founding year.
Camiba Gallery is pleased to present work from the current resident: Evelyn Ngugi who is midway through her residency, as well as three finalists from the 2021 selection: Arielle Austin, Clifford Bunn, and Lakeem Wilson.
The three other 2021 finalist whose artworks are not in this exhibit are: Aimee Everett, Nailah Sankofa, and Dana McKnight.
Host: Ivester Contemporary, 916 Springdale Rd, Bldg. 2, Ste. 107
Dates: December 11, 2021- January 22, 2022
Opening Reception: Saturday, December 11, 2021, 7- 9pm
Ivester Contemporary is excited to announce an exhibition of new work by Tom Jean Webb titled, Wildflowers. Approaching the series as painted stills from a fictional movie, Webb created works that revolve around 3 main components – people, place & performance. In this series, there are two main characters and the show hints at the narrative they share and can be interpreted as a physical story that the viewer can walk through and help narrate. Musician Ryan Huseman has created a soundtrack to be played during the show, adding to the immersive cinematic experience. Each painting has its own song.
Webb is interested in the space of a painting, physically and emotionally, as well as implied space and real space. His work integrates both the space a painting occupies as well as the space and time that exists between paintings to explore the narrative that is threaded throughout the series as a collective. Webb has played with the painting as an object, in its final form and in the process through which the work was created, to expand upon the concept of space and objectivity of the work. In doing so, Webb's work encourages the mind to move away from the surface and believe in the 'space' of a painting.
Tom Jean Webb, originally from the UK, is an Austin based artist who has a deep admiration for the expansive landscapes of the American Southwest. His paintings and sculpture focus on the relationship between the human experience and the natural world and they allow the viewer to reflect upon the personal journeys we all encounter. His poetic, and sometimes playful imagery simultaneously grounds the viewer and reminds them that the mysterious, arbitrary, and sometimes absurd is part of life.
The soundtrack that accompanies this exhibition will be performed by Ryan Huseman at Central Machine Works December 11th 9-10:30pm, directly following the reception, and Jonathan Turrell will be performing a special acoustic set in celebration of the night.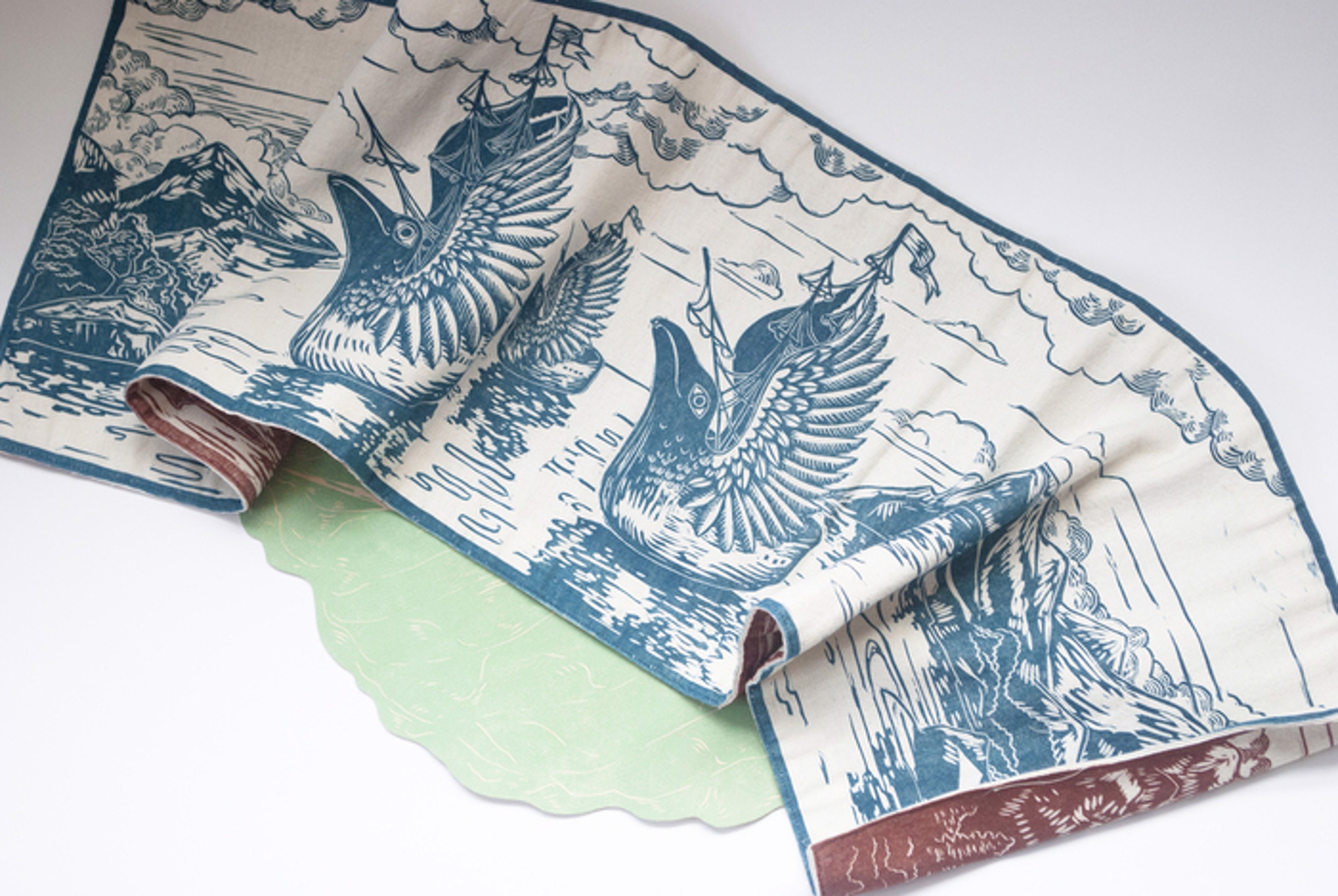 Host: Ivester Contemporary, 916 Springdale Rd, Bldg. 2, Ste. 107
Dates: December 11, 2021- January 22, 2022
Opening Reception: Friday, January 14, 2021, 7- 9pm
THE 5×5
In partnership with Ivester Contemporary, PrintAustin's 2nd annual online juried exhibition, The 5×5, is juried by Caitlin Clay, Curator of Exhibitions at the Art Museum of Southeast Texas. This virtual exhibition–with an in-person element at Ivester–showcases five works by five contemporary artists from the United States, Mexico, and Poland, giving us a broad survey of printmaking happening across the globe. In-depth artist features and online programming highlighting this year's selected artists can be found on printaustin.org.
2022 ARTISTS
Kena Kitchengs, Ryan O'Malley, Junli Song, Anna Trojanowska, Linda Whitney
ABOUT THE JUROR
Caitlin Clay is currently the Curator of Exhibitions at the Art Museum of Southeast Texas. She was promoted to the Curator position in October 2020. As Curator of Exhibitions, she organizes all exhibitions at the museum, including 4 to 8 shows in the Main Galleries each year. She also oversees projects in the Curatorial and Collections Departments, including a $50,000 IMLS Grant project to photograph and digitize the John Gaston Fairey Collection of Mexican Folk Art.
Before her promotion to her current position, Caitlin worked as AMSET's Registrar and Collections Manager. As Registrar, she oversaw the safety, movement, and storage of AMSET's permanent collection, as well as all loans and special exhibitions. A Beaumont native, she received her Bachelor of Arts in Art History degree with a Business concentration in 2016 from the University of Dallas. Her bachelor's thesis focused on Roy Lichtenstein's use of appropriation throughout his career, with an emphasis on his interest in Cubism. In 2018, she graduated from Texas Christian University with her Master of Arts in Art History degree with a specialization in Modern and Contemporary Art. Her master's thesis explored glass-blowing as an art practice and examined our contemporary definition of sculpture through a comprehensive study of Dale Chihuly's artworks.
Caitlin has presented papers at Ohio University, the University of Texas at Tyler, the University of Dallas, Southern Methodist University, and Texas Christian University. She has also interned at the Nasher Sculpture Center, the Amon Carter Museum of American Art, the National Heisey Glass Museum, and The Works: Ohio Center for History, Art & Technology.
Host: Mexic-Arte Museum, 419 Congress Avenue
Dates: December 10, 2021- February 6, 2022
Opening Reception: Friday, December 10, 2021, 6 – 9 pm
 Mexic-Arte Museum is pleased to announce the opening of a new exhibition on Friday, December 10, 2021: Mix 'n' Mash Las Flores – La Vida. Mix 'n' Mash Exhibition and Art Sale, Las Flores – La Vida will be on view from Friday, December 10, 2021 – February 6, 2022. This group exhibition will display artworks from over 200 local and regional artists created on quality panels donated by Ampersand Art Supply. The art sale not only increases awareness about the visual arts and art collecting in the community, but also provides funding for the Museum's exhibitions, supports educational programming for children and adults, and sustains upkeep and care of the permanent collection, this year's theme is flowers and life.
The Opening Reception will take place on Friday, December 10th from 6:00 pm – 9:00 pm along with an art sale throughout the evening. Guests will be able to enjoy music by p1nkstar, wine, drinks provided by Milestone Brands LLC, tamales by Curra's Grill, churros, and ice cream by La Costeñita. The public is encouraged to purchase one or more panels. Artworks will be available for purchase until February 6, 2022; afterwards, artworks may be purchased through the Museum Store. Buy art and support the Museum!
Host: Blanton Museum, 200 E. Martin Luther King Jr. Blvd.

Dates: October 31, 2021 – January 16, 2022
In the 1960s Pop art in the Americas took a turn to the dark side. Artists working in both the United States and Latin America increasingly manipulated Pop's colorful and flashy representation of the familiar into a tool for social and political critique. In a 2016 exhibition, Chilean curator Soledad García called this "Pop crítico," or "critical Pop."
Juxtaposing works by American and Latin American artists in the Blanton's collection, this exhibition explores how artists adopted Pop artistic language to voice a political conscience, often veiling messages within their art. Their work was at once easily accessible to viewers and, in the Latin American context, effectively camouflaged from government censorship. Notably, all of these artists embraced a return to figurative art, often centering on the body as a vehicle for critical content.
The critical commentary varies by country and time period, and is at times subtle, while at other times bold and antagonistic. This exhibition embraces these contradictions between artists in the Americas as well as their visual similarities and shared attitude of rebellion. Together, these pairings of American, Latinx, and Latin American artworks illustrate how critical Pop transcended geography.
Host: Art Galleries at Black Studies- Idea Lab, 210 w. 24th St.

Dates: October 14, 2021 – February 18, 2022
Ariel René Jackson (b. 1991) is a Black film-based artist whose practice considers land and landscape as sites of internal representation. Themes of transformation are embedded in their interest and application of repurposed imagery and objects, video, sound, and performance. Exploring how culture is inherited, Jackson modifies familial and antique farming, household, and educational tools and furniture, hacking each object's purpose and meaning with nature-based material and weather based icons. They were born in Louisiana and raised there with their maternal family who descend from generations of farmers. Jackson currently lives and works in Austin, TX where they teach Expanded Media I at The University of Texas at Austin (Alum '19). Jackson is an alum of the Skowhegan School of Painting and Sculpture (2019), Royal College of Art Exchange Program (2018), and The Cooper Union (2013). Their work has been shown nationally at various galleries and institutions such as the Dallas Contemporary (2021); Jacob Lawrence Gallery, Seattle (2021); Contemporary Art Center, New Orleans (2018); Depaul Art Museum, Chicago (2018); Rhode Island School of Design Museum (2017); and Studio Museum in Harlem (2016).
Host: Mexic-Arte Museum, 419 Congress Avenue

Dates: September 17, 2021 – February 27, 2022
Opening Reception Friday, September 17, 2021 6 PM-9 PM 
Throughout 2021, Mexico is observing and commemorating major events in history: the falling of the Aztec capital Tenochtitlán, the invasion by Spain, and the Independence of Mexico. Mexic-Arte Museum will present an exhibition and programs in conjunction with Mexico's  2021 events, and reaffirm our common cultural history.
The exhibition MX 21-Resistance, Reaffirmation & Resilience is divided into three sections: Resistance, Reaffirmation, and Resilience. Resistance refers to the Original Peoples resisting the Spanish invasion and occupation of Mexico, which was really not "conquered." Reaffirmation speaks to affirming the unique history and cultural diversity of our shared heritage. Resilience represents the on-going evolution of Mexicans, Mexican Americans, and other Latinx peoples, despite and because of struggles to achieve liberty, social justice, and plurality. Invited artists respond to these themes to help the public better understand and appreciate how Mexico's history has impacted and inspired our shared U.S.- Mexico cultural history in the Americas, as Mexicans, Mexican Americans, and Latinx peoples.
Participating artists include Santa Barraza, Cande Aguilar, Angel Cabrales, Tomas Filsinger, Eduardo Garcia, Tita Griesbach, Mari Hernandez, Michael Menchaca, Delilah Montoya, Juan Navarrete, Yelaine Rodriguez, Sergio Sanchez Santamaria, Andy Villarreal, "Kill Joy", Joy Mallari, and artwork from the Mexic-Arte Museum Permanent Collection.
The goal is to participate in Mexico's remembrance, and at the same time, reflect on history and current reality here in the U.S., reclaiming and reaffirming shared heritage and experiences through the work of contemporary artists. Public programming includes lectures sponsored by Humanities Tx.
Host: The Contemporary Austin-Jones Center, 700 Congress Ave
Dates: September 11, 2021 – January 16th, 2022
Crit Group Reunion brings together artists who have participated in the museum's Crit Group program, showcasing the spectrum of contemporary art in Austin. With seven to eight artists participating each year, since its founding Crit Group has generated a network of approximately sixty artists working in various artistic mediums—from painting and sculpture, textiles and ceramics, to performance, video, and sound installation. Accompanied by a range of programs and artist-led workshops, the exhibition will be presented in two chapters, with a gallery changeover midway through the exhibition, to celebrate Austin's dynamic artistic community.
Running annually since 2014, The Contemporary's Crit Group program has strived to support local artists in making new work, building community, and growing a professional practice. This highly selective program has brought together artists with a range of personal and educational backgrounds, as well as native Austinites and those who had recently relocated to the city. The Crit Group program aims to support these artists in experimenting and expanding their creative practices in new directions. In the spirit of extending this ethos, Crit Group Reunion will gather former program participants in a single exhibition for the first time, presenting a range of new and recent works and fostering a timely sense of togetherness.
Host: The Contemporary Austin-Jones Center, 700 Congress Ave
Dates: September 11, 2021 – March 20th, 2022
Organized by The Contemporary Austin, Daniel Johnston: I Live My Broken Dreams is the first-ever museum survey of works by the visionary musician and visual artist Daniel Johnston (1961 – 2019). Best known for his music, Johnston was also an accomplished artist who exhibited his comic-inspired drawings during his lifetime. Yet, apart from his iconic "Hi, How Are You?" mural, painted in Austin in 1993, his abundant visual art remains little-known to most audiences. This exhibition will provide a rich presentation of Johnston's work across disciplines, enabling visitors to explore the intricate connections between his prolific corpus of music and visual art. In addition to a selection of Johnston's drawings and paintings, the presentation will include the artist's home-recorded music and movies, as well as documentary footage of him rehearsing and performing. Rounding out the presentation with an array of ephemera and material culture—from concert posters, hand-made tapes, and Johnston's notebooks to vinyl records, comics, and toys from his vast collections—the exhibition will delve into the artist's process and his work in context. In conjunction with the exhibition, The Contemporary will also present collaborative public programs and performances, offering ample opportunities to explore Johnston's legacy in depth.
Host: Blanton Museum, 200 E. Martin Luther King Jr. Blvd.

Dates: September 4, 2021 – February 20, 2022
A key figure in the development of color-field painting, Helen Frankenthaler (1928–2011) was a tireless experimenter with color, form, and technique over the course of her life. When Frankenthaler began creating prints in 1961, she had to adapt to a medium that would involve collaboration and a new language of printmaking techniques. Asking questions that began, 'Suppose I do…' or 'Suppose I try…' she approached lithographs, screenprints, etchings, and woodcuts with curiosity and vision. She, along with other artists, contributed to a printmaking renaissance in the mid-20th-century. This exhibition celebrates the generous gift from the Helen Frankenthaler Foundation of ten prints and six proofs that span five decades of the artist's career. Her work is joined by that of other artists in the Blanton's collection using the medium of print to capture and translate their own abstract visions.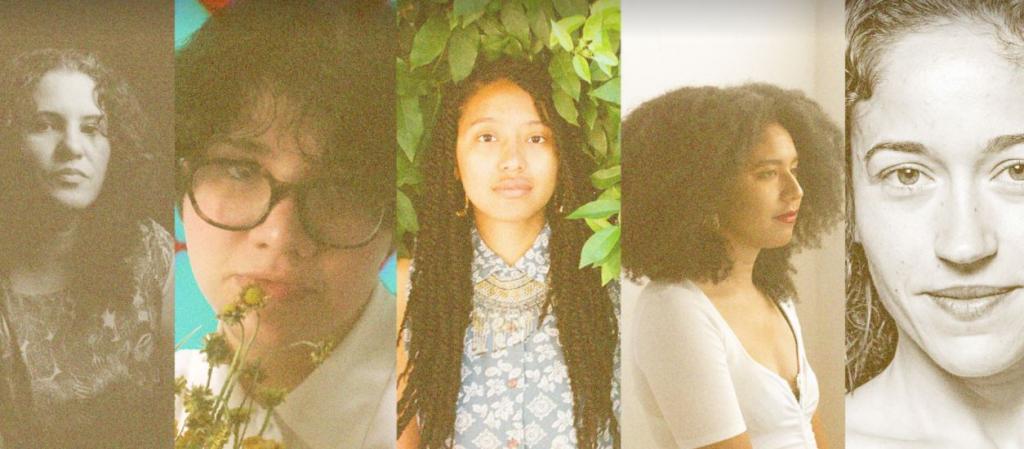 Host: Emma S Barrientos Mexican American Cultural Center
Dates: Ongoing, Virtual Exhibition Here
MULTI is a virtual exhibit curated by The Projecto's Coka Treviño which will be featured in The ESB MACC's annual La Mujer celebration. MULTI tries to express a few of the many dream-states that our life as Mexican and Mexican American women have internalized in and outside of contemporary colonialism, and how we're collectively trying to unlearn and find our own, authentic voices.
The artists of MULTI are: Poet and writer Ariana Brown; Photographer and Designer Patricia Carrington; Performer and Video artist Fina Ferrara; Contemporary artist and visual activist Irene Antonia Diane Reece; and experimental video and sound artist Natalia Rocafuerte provide us with different views of Mexicanidad and the Latinx experience.
Multidisciplinary, Multifaceted, Multicultural; Resilient Artists that have grown, reached, and accomplished trusting their own strengths, and resources. Womxn that have dared to dream a different life.
Host: The Contemporary Austin-Laguna Gloria, 3809 West 35th Street

Dates: Ongoing
The Contemporary Austin's Betty and Edward Marcus Sculpture Park at Laguna Gloria is named in honor of a founding grant by the Edward and Betty Marcus Foundation. This contemporary art destination presents exhibitions and permanent outdoor art installations on a site of great natural beauty on Lake Austin.
A complement to the Jones Center, The Contemporary Austin's downtown location, the Betty and Edward Marcus Sculpture Park at Laguna Gloria is committed to a vibrant, engaging program of exhibitions alongside thoughtful land stewardship. The Edward and Betty Marcus Foundation's gift allows for the commissioning, exhibition, and acquisition of new works of art by leading international contemporary artists as well as the preservation of the works and Laguna Gloria grounds. The gift celebrates Betty Marcus's great passion and vision for the arts, especially in outdoor settings.
With diverse ecology—including woodlands, meadows, gardens, and waterfront and a rich array of flora and fauna—Austin's historic Laguna Gloria is a precious reserve of natural beauty, and a welcoming art-in-nature site, in the heart of the city.
Upcoming
Host: Camiba Gallery, 6448 Hwy 290 E., Suite A102, Austin, TX 78723
Dates: January 20- February 26, 2022
Opening Reception: Thursday, January 20th, 2022, 6-8:30 pm (Masks required)
Neuroplastic is a series of visionary paintings, drawings, metal prints, and animations by Austin based artist Zoë Shulman that employ geometric abstraction to explore the intersections between psychotherapy, psychedelic medicine, and art therapy.  While undergoing cognitive behavioral therapy and clinical Ketamine treatments, the artist created these idiosyncratic artworks as transformational stepping stones on her personal healing journey through PTSD and depression.  Throughout this body of work, special hallucinatory shapes the artist calls "Ketagons" integrate ineffable thoughts and feelings into a complex visual language of soft value gradients, crystalline glazes, colorfully woven lines, fiery paint pours, rhythmic patterns, and labyrinthine illusions.  Altogether, the artist's unique language reveals her wisdom mind's deepest existential affirmations, self-evident truths, and spiritual transcendences.
Host: ICOSA Collective Gallery, 916 Springdale Rd, Bldg 2, #102
Dates: January 21- February 19, 2022
Soft Opening: Saturday, January 22nd, 2022, 12-6 pm (with videos introducing the art)
Closing Reception:  Friday February 18, 2022, 7-10 pm
Gallery Hours: Fridays and Saturdays, 12-6 pm
*Masks are required within the gallery*
ICOSA Collective is proud to present Look, an exhibition of new works by Lana Waldrep-Appl and Jenn Wilson Shepherd exploring the deliberate act of looking through the context of painting. Painting becomes a conscious act that calls our viewers to, in turn, be more aware of indifferent, hidden, or common subject matter. This means of translation invites the viewer to stop and really look.
Lana Waldrep-Appl has long chosen to represent/re-present the things passively seen, but rarely actively looked at. This most recent work features a collection of exterior walls. These walls are almost all sourced from daily life and deliberately chosen for their genericism and ubiquity that often renders them invisible. Through the act of translating the objects with paint, Waldrep-Appl makes the invisible visible.
Lana Waldrep-Appl is an artist, educator, and mother of four who lives and works in San Marcos, Texas. She holds a MFA in painting from Virginia Commonwealth University and a BFA in Studio Art from The University of Texas at Austin. Waldrep-Appl has shown her work both on the statewide and national level. She has received artist grants and participated in residencies at the Vermont Studio Center and the Kimmel Harding Nelson Center for the Arts. She has received a fellowship from the Virginia Museum of Fine Arts. Her paintings have been featured in various publications including New American Paintings.
Jenn Wilson Shepherd takes inspiration from John Berger's pivotal essay, "Why Look at Animals" and the tens of millennia tradition of painting animals. Wilson Shepherd collects images of camera traps from wildlife refuges-essential tools for scientists to track elusive and reclusive creatures. Behind the camera there is no person, just the machine that is triggered by the animals' movement. Essentially, the animal activates the image and becomes the unbeknownst author and the observed.
Jenn Wilson Shepherd is an artist from Austin, Texas. Notable exhibitions include TSA LA (Los Angeles), Corbett vs Dempsey (Chicago), Packer-Schopf Gallery (Chicago), American University of Beirut (Lebanon), University of Arkansas Fine Arts Center Gallery, and Kohler Art Museum in Wisconsin. Her work has been reviewed in Artslant, Newcity Magazine, Austin Chronicle, MW Capacity, Timeout Chicago, Chicago Magazine, Chicago Reader, and the Chicago Tribune.
Host: grayDUCK Gallery, 2213 E. Cesar Chavez
Dates: January 22- March 6, 2022
Opening Reception: Saturday, January 22nd, 2022, 7-10pm (masks required indoors)
Artist Talk: Sunday, February 13th, 2022, 2pm
Reminiscent of geologic formations and appearing perhaps at home within a cabinet of natural curiosities, the intimate sculptures of Findings offer a multi-layered meditation on deep time, material metamorphosis, and the anthropogenic land-scaping of landfills, quarries, and road cuts.
These works take the form of stratified plinths of contrasting materials that are reminiscent of geological core samples, landfill strata, archival stacks and material storage. While the layered compositions strongly evoke land formations and geologic processes, all of the materials are discarded or found waste items, thereby also addressing notions of anthropogenic waste and its entombment. The waste materials are reclaimed from the artist's personal waste stream, recovered from the landscape during regular litter removal excursions, and diverted from residential roadside bulk trash collection. The books and paper waste are largely gathered from a local thrift store outlet, which serves as the final stop for discarded household goods before they take their final trip to the nearby landfill.
The dimensional works are first assembled and composed by cutting and stacking these collected materials, which include plastics, paper, aluminum, fabric, rubber, foam, cardboard and wood. Densely bound together with pressure by a hidden, internal armature of screws and bolts, the final sculptural forms are then trimmed and sanded to a smooth polish.
The works' satin surfaces evoke the hand-worn patina of worry stones, and the modest scale suggests the intimacy of a beloved keepsake, archived natural specimen, or historically hand-hewn scientific models. Despite their commonplace and otherwise abject component materials, the final results are mysterious and entrancing: the weighty sculptures reveal themselves slowly, asking for close examination and gradual discovery of their origins.
As a quietly urgent meditation on the damage of material consumption on our natural environment, the works of Findings offer a new alchemical life to otherwise discarded waste. This body of work addresses the artists' growing concern around anthropogenic environmental degradation, and the practice follows logically from strict ethical principles surrounding the environmental impact of the artwork—both the avoidance of new material consumption, as well as the centering of these issues as facilitated by the artwork.
Findings, therefore, serves as a holistic practice that functions simultaneously as artmaking and act of doting service, aesthetic inquiry and humble act of contrition and environmental repair. The works speak in layers to notions of scale, deep time, the accumulation of knowledge, and our collective futures on this planet.


Host: Austin Central Library Gallery, 710 W Cesar Chavez St. (Central Library Main Gallery – 2nd Floor)
Dates: January 26 – April 16, 2022
Opening Reception: Saturday, January 29, 2022, 2-4 PM
The Austin Public Library will present new exhibit by artist Kel Brown. The two month exhibition – "Ataraxia" —presents series of paintings and drawings  inspired by hip-hop and jazz, improvising rhythm, movement and play through  artist's marks. 
Initially identifying as a graffiti and street artist, Kel Brown continued to follow in the  footsteps of other self-taught African-American artists from the global South, finding  inspirations from his upbringing.  
Aa an ever-evolving experiment in balance, harmony, shape, and form, Brown's work  seeks to push abstraction into unexplored visual realms and awaken dormant  consciousness in the viewer. Brown's work is a product of both the shy and the  overbearing; it is a visual symphony of duality, contradiction, oneness, and harmony.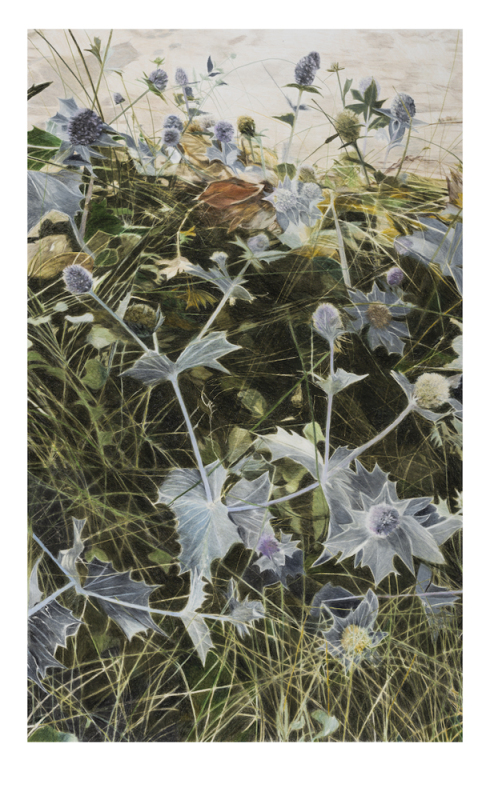 Host: Wally Workman Gallery, 1202 West 6th Street
Dates: February 5- 27, 2022
Opening Reception: Saturday, February 5th, 2022
On Saturday, February 5th, Wally Workman Gallery opens their first show with artist Molly Smith. Smith's intricate, realistic pencil drawings inspire awe at her technique as well as the complexity of nature itself. Smith lives and works in Austin, Texas.